DentaCard | Discount Dental Plans – Join Today!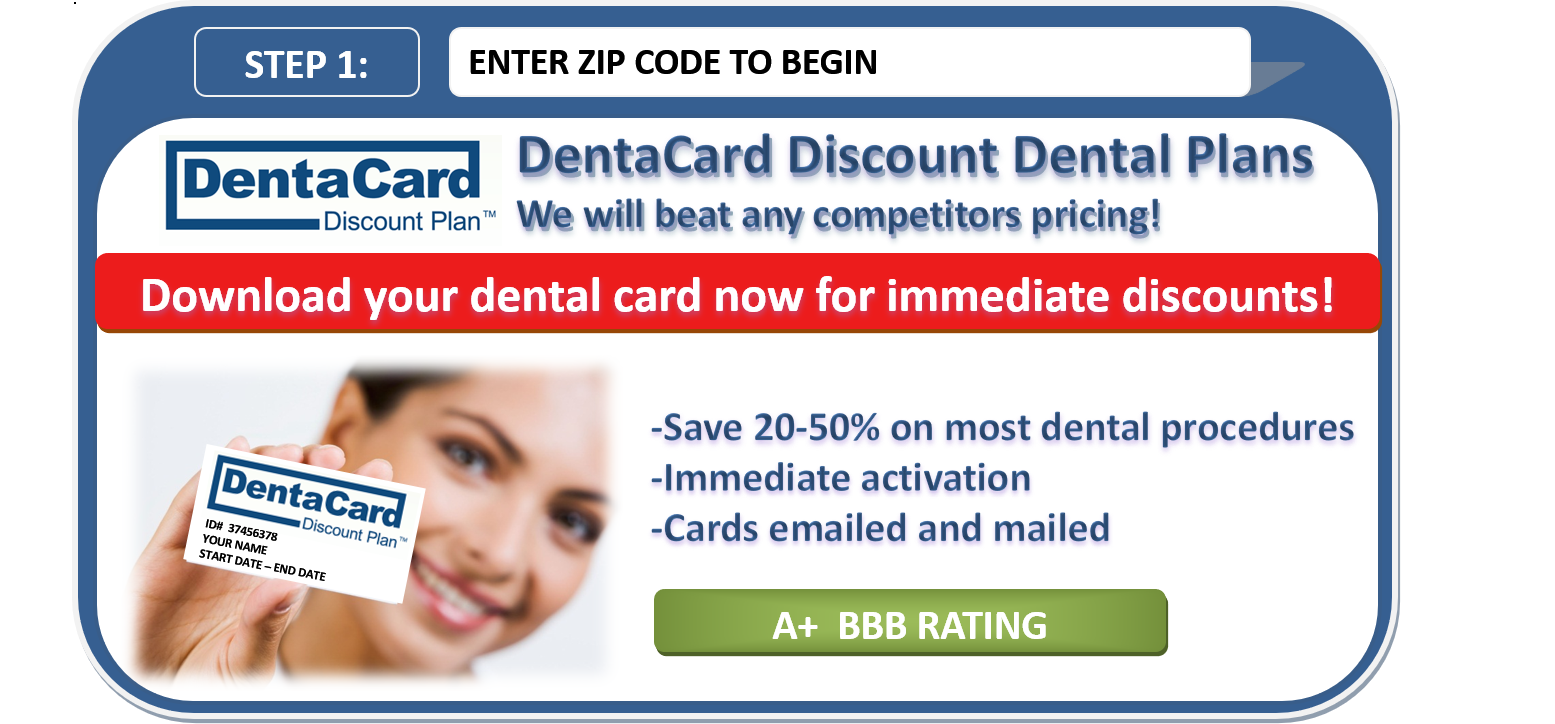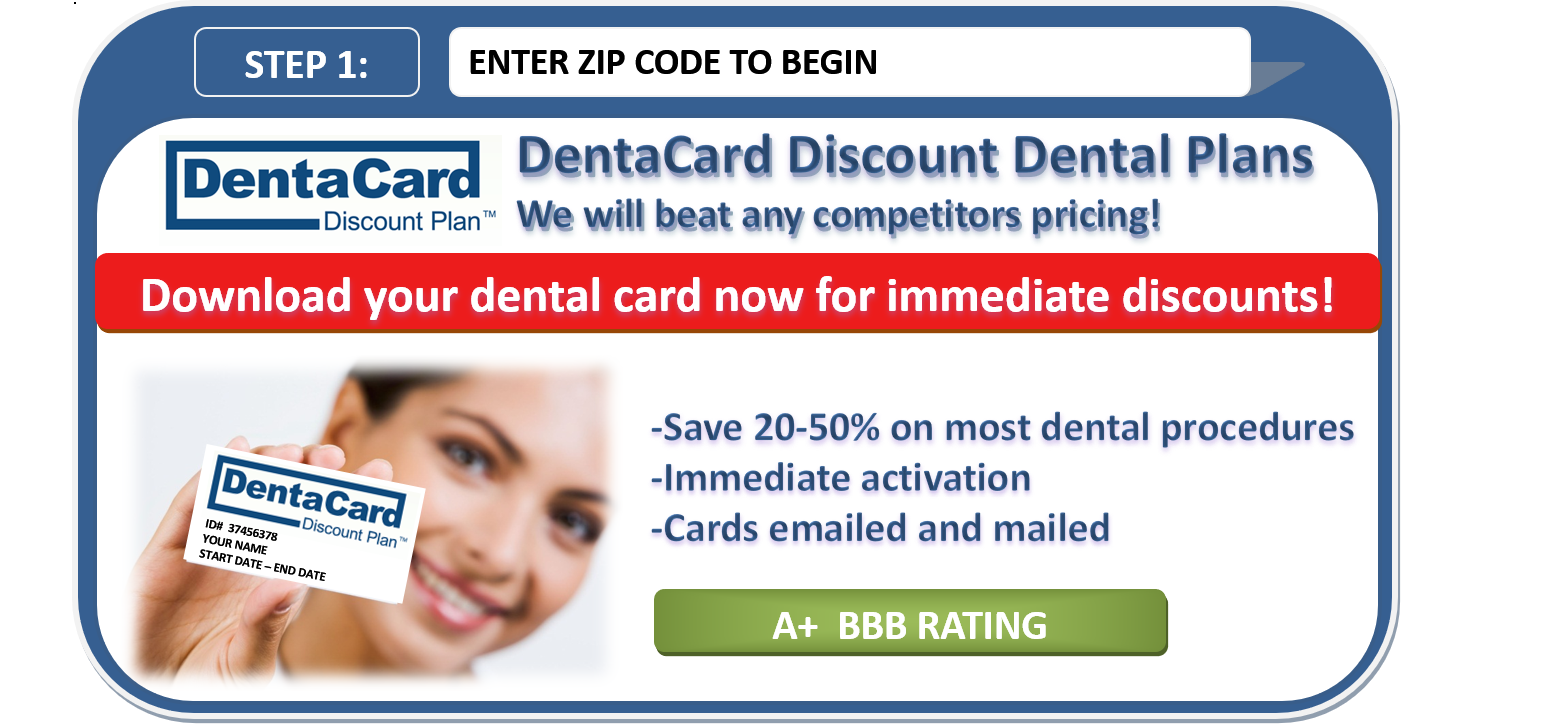 So how do I use this plan?  It's easy!  Simply sign up and you'll receive an ID# immediately and we will also mail you physical membership cards.  Take your ID# or ID Card to any participating dentist.  The dentist will then charge you the discounted fees instead of their usual fees. It's that easy!   Sign up today! Plans are active and can be used immediately.  A temporary membership ID# is emailed instantly after signing up online and physical membership cards will arrive in about 10 business days.
These Dental Discount Plans are designed to help the uninsured and under-insured save money on their dental service expenses:
Discount Dental Plans are active the same day you join!
Save 20% to 50% on most dental care procedures: check-ups, cleanings, fillings, root canals and more.
Dental Discounts are available at the time of service.
Everyone is accepted, no exclusions due to age or other conditions.
Unlimited program usage with no administrative forms to file.
Program can include all family members and members can save on dental cleanings, x-rays, braces, dentures, crowns, root canals and more.
It is also a cost-effective way for younger retirees to meet their dental needs.
This plan has helped thousands save on their dental visits. There is no risk. Sign up today and see how everyone is making their dental visits more affordable!
Summary of our Discount Dental Plans
DentaCard has helped thousands of Americans make their dental visits more affordable with a discount dental plan. Members receive immediate discounts at participating dentists including specialists. These discounts will vary by provider and specialty but the typical member savings may range from 20-50% on their dental visits when visiting a network dentist! Plans are active immediately upon signing up and prospective members can sign up 24 hours a day online! Membership ID#s are instantly emailed along with physical membership cards that will arrive approximately 10 business days later.
Limited time offer: Members who join online will receive one free additional month added to their annual memberships! That's a 13 month membership that begins the day you sign up and doesn't expire for 13 months!
More importantly we will beat any competitor's price!  How can you beat that? Join online today!
Partners
Partners
Unable to leave home due to Covid or other reasons? Buy dentures and partial dentures online here.